Dreaming of a red carpet look? Try to copy the look of your favorite celebrities. 5 makeup easy to make in minutes
How many of you did not want, at least once, a makeup perfect like the one sported by celebrities in social events? Certainly make a red-carpet look at home, and with the products we have, is not easy, but we can still try to accomplish something similar.
It is important to carefully choose the celebrity you want to look like, and the choice must be cautious and prudent. It's no use, for example, copy the look of Rihanna if your skin is very clear, because obviously the result will be totally different. Therefore, at least as far as the colors, try to inspire you to a celebrity which loosely you might look like and with whom you share certain characteristics: face shape, skin color, eye color.
For this occasion we have chosen the look of five celebrities who, in a sense, they are part of a very broad range of possibilities: most eccentric Lady Gaga style natural makeup of Natalie Portman, passing between the expert hands of Jennifer Lopez and Rihanna.
Lady Gaga, as you know, is the Queen of disguise par excellence, but the look makeup that we decided to copy is probably the least flashy of all. What you need is a neutral color, glitter eyeshadow and a very dark color, preferably black, black or midnight blue. In short it is a smokey eyes very easy to shine with a neutral eye shadow glitter powder or glitter. Lips is cheeks are very natural, to be illuminated with a lipstick and blush very clear.
From Jennifer Lopez to Rihanna, the lashes "feathery" have become a real must, although in the case of Agyness Deyn, the effect obtained by false eyelashes could dimly make us think of a Clockwork Orange. Makeup is very natural, the eyes are not particularly loaded with neutral colors and a pencil from which hang these very thick lashes style Black Swan.
Rihanna, but that's probably because we're accustomed to its eccentric makeup, has the ability to adapt to her skin any color. In this case what you need is a good primer for spreading on the eye before the eyeshadow. Pencil, mascara, and a splash of colour access on the lips, and you're done.
Kourtney Kardashian shows us that black and white on Bisque base can work just fine. What you need is a very natural eye shadow, a black and a white pencil, alternatively also powder colour.Result one look bright and a face makeup natural and very clean.
The beauty makeup by Natalie Portman? Don't overdo it with makeup. Her look is always very natural though attention to detail. In her beauty never fails a moisturizer, to even out the color of her skin very pale, an eyeliner to emphasize the eyes. A bright light to apply eye shadow on the inner corners of the eyelids and a darker eye shadow to blend on the eye. And then a very light blush for a slight blush on her cheeks.
Gallery
9 Best Emo Makeup Looks
Source: stylesatlife.com
Bold & Beautiful Black Smokey Eyes Makeup Tutorial Step by …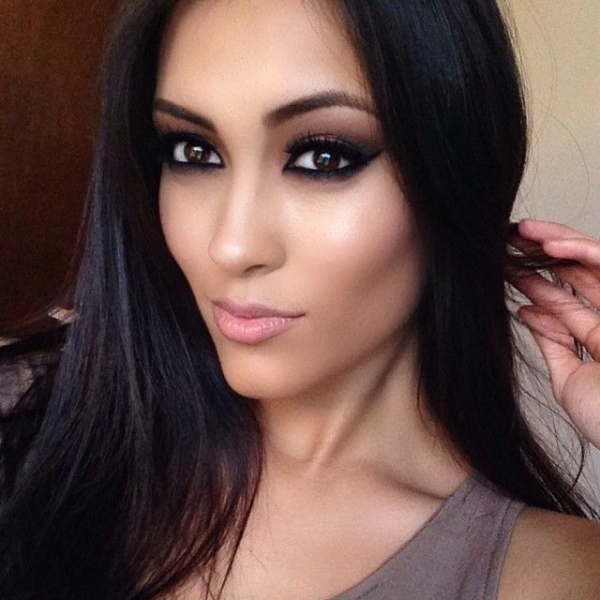 Source: www.stylesgap.com
Bold & Beautiful Black Smokey Eyes Makeup Tutorial Step by …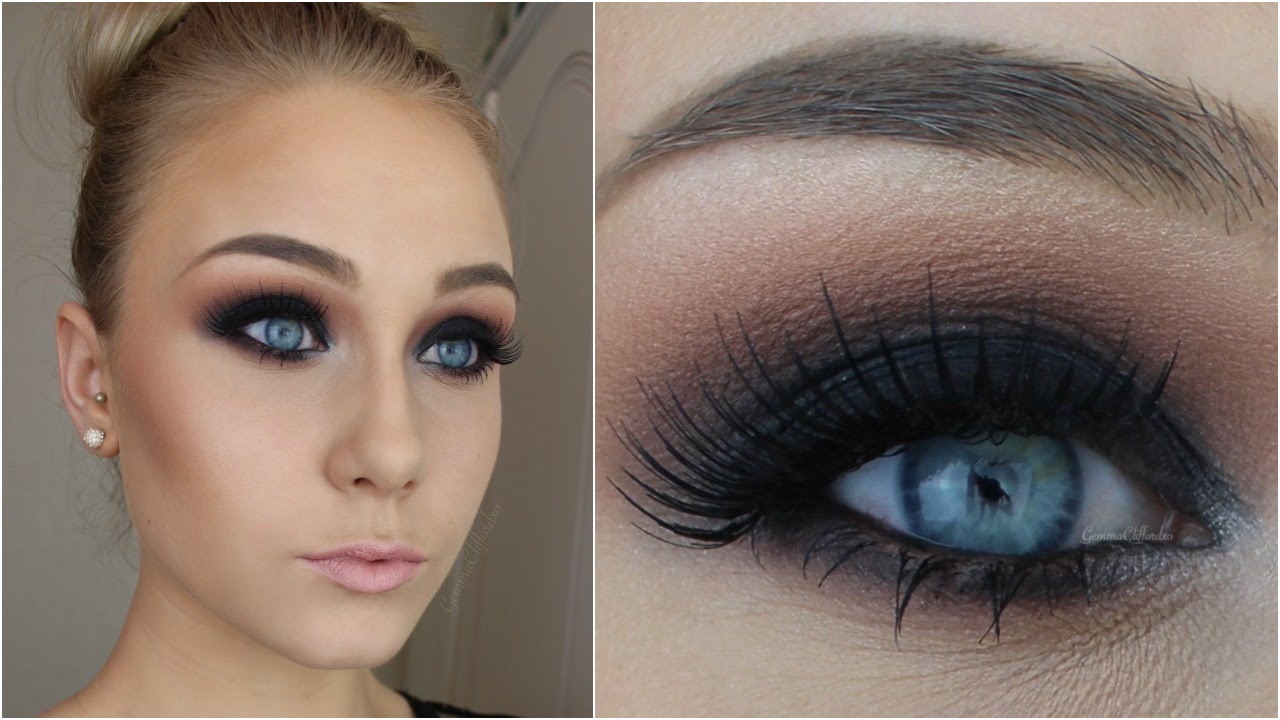 Source: www.stylesgap.com
Milla Jovovich
Source: www.taaz.com
Logan Browning-2 – – lulucollins4's Makeover
Source: www.taaz.com
Aaliyah 1
Source: www.taaz.com
20 Fortnite Halloween Costume for 2018
Source: www.colorlens4less.com
Bruna Marquezine – – tamiris_2831's Makeover
Source: www.taaz.com
Sayako Ito: 30 Must-See Pictures 2017
Source: www.thefastfashion.com
Emily & Han xo: MAC Please Me Lipstick
Source: emandhanxo.blogspot.com
Shay Mitchell Hairstyle
Source: www.taaz.com
Haute House Princess Vanity Chair
Source: www.neimanmarcus.com
Jun Amaki: 23 Sexiest Photos 2017
Source: www.thefastfashion.com
RaMu: 27 Hottest Photos To Show Off Her Super Body
Source: www.thefastfashion.com
Beauty looks to try this holiday season
Source: www.harpersbazaar.com.au
Fall Makeup Looks to Try This Season
Source: stylecaster.com
Beauty looks to try this holiday season
Source: www.harpersbazaar.com.au
5 Going-Out Makeup Looks to Try Tonight
Source: www.byrdie.co.uk
5 Eye Makeup Looks We're Ready to Try This Fall
Source: www.thelashlounge.com
A Cream Based Makeup Look To Try Now
Source: harperandharley.com