Don't know how to moisturize your hair? Discover the best masks to recover your natural beauty, because the hydration is not only a question of aesthetics.
Not always we have time and money to go often to the hairdresser, but this is no excuse to not take care of the hair strand.
How to hydrate hair at home, with natural shades, or some more economical and that can easily find in any supermarket, is what you propose today.
The moisturizing serves to restore the natural moisture, nutrients and keratin lost, so it's crucial to take care continuously of your hair to keep it healthy, shiny, silky and soft.
The dream of every woman, and man too!
It is not easy to choose the best mask taking into account the type and the needs of each hair. For this, ask your hairdresser how to moisturize your hair as well home, helping to keep you healthy for much longer. But there are simple tricks that we will share with you.
But fool who thinks that only those who have the dry hair and no life should have this taken care of. Moisturize the hair should always be a concern, regardless of the hair type, the state in which it is located and up to the time of the year. As such, the application of a good mask checks is essential.
Thus, and depending on the state of the hair, the mask should be used at least once per week.
HOW TO HYDRATE HAIR AT HOME: 5 MASKS FAST AND EFFICIENT
1. EGG AND OLIVE OIL (FOR DAMAGED HAIR)
This mask will give your hair the hydration that you need to let it be dry and damaged. To prepare, beat egg in a small bowl and add a teaspoon of olive oil and two tablespoons of mayonnaise. Apply on hair and leave to act for between 15 minutes to half an hour, after this time, wash your hair with your shampoo as usual.
2. AVOCADO WITH HONEY (IDEAL FOR THOSE WHO USE A LOT THE DRYER AND THE PLANK)
Beat half avocado with two tablespoons (soup) of honey in a blender. Pass the mixture on the wires wet and leave for 20 minutes, protecting your hair with a shower cap or towel. Then wash hair normally. Moisturize the hair can take some work, but in the end it will be worth it.
3. YOGURT AND HONEY (MORE SUITABLE FOR HAIR COLORING OR STREAKS)
Puree in a blender half a cup of natural yogurt and two spoons (soup) of honey. Spread throughout the length and wait 40 minutes before washing normally.
4. CHESTNUTS AND COCONUT MILK (TO HELP MOISTURIZE THE HAIR SOON AFTER COLORING)
Form a paste with a cup (coffee) nuts, chopped, and a cup (coffee) of coconut milk. Apply the mixture on dry hair and leave for 15 minutes. Then just wash normally.
5. OLIVE OIL (FOR A MAXIMUM HYDRATION)
The olive oil is the most important of the carbohydrate natural. Give your hair a heat treatment and a deep conditioner by massaging hair and scalp with olive oil previously heated. Wrap after the head in a hot towel (can be heated in a dryer) for 10 to 20 minutes. After you rinse, use the conditioner and dry the hair normally.
HOW TO MOISTURIZE YOUR HAIR: 3 MASKS THAT YOU CAN FIND IN THE SUPERMARKET
If you prefer to buy a mask and avoid the work of having to prepare in the house, we also left some suggestions, economic and effective. Find out some suggestions for how to moisturize hair at home quickly.
1. TRESEMMÉ – MASK-INTENSE HYDRATION (500 ML | RRP 7,99€)
Helps moisturize and restore the strength and shine of hair, giving it a finish own hairdressing. Can be used every day on dry hair or damaged, reviving it and taking it to a more beautiful and healthy. Simply apply on damp hair after using shampoo, focusing the product on the tips. Let it act for about 2/3 minutes and remove with water.
2. SCHWARZKOPF GLISS MASK HAIR SERUM DEEP REPAIR (200ML | PVP 6,99)
The formula of the Serum Deep Repair penetrates into the deeper layers of the hair to the interior, to reconstruct the substance of the hair is very attacked in just 1 week. The mode of application is also simple: wash the hair with shampoo and then spread the mask on your damp hair, leaving for 5 minutes.
3. L'ORÉAL PARIS – MASK ELVIVE OIL EXTRAORDINARY (200ML | SRP 6,99€)
Its formula with Pro-Keratin and Ceramide has an action reestruturante and deeply restorative about the 5 signs of damaged hair: fine hair, weakened, rough, spleen, and tips with espigadas. To return the life to the hair strand it is necessary to moisturize the hair from the root and up to the tips. This mask should also be applied on the wet wet, and have a time of rest between 3 to 5 minutes. Then simply passes through the water.
Gallery
Too Much Heat, No Heat Protection
Source: hair.allwomenstalk.com
31 Hair Straightening Tutorials
Source: thegoddess.com
20 Basic Beauty Tips you May not Know
Source: www.slideshare.net
purple brown hair selena gomez
Source: www.dicandiafashion.com
Best shampoo for thinning hair
Source: es.slideshare.net
11 Ponytail Hacks For Spring To Brighten Up Your Standard 'Do
Source: www.bustle.com
How Should A 30 Year Old Modern Woman Dress 2018 …
Source: fashiongum.com
Elizabeth Arden Red Door Salon and Spa Experience: Product …
Source: vfare36.wordpress.com
Musely
Source: www.trusper.com
How to be happier at work
Source: www.cbsnews.com
17 best Norwex Dusting Mitt (Blue item #1516 Green item …
Source: www.pinterest.com
13 Basic Beauty Tips And Hacks That Will Impress You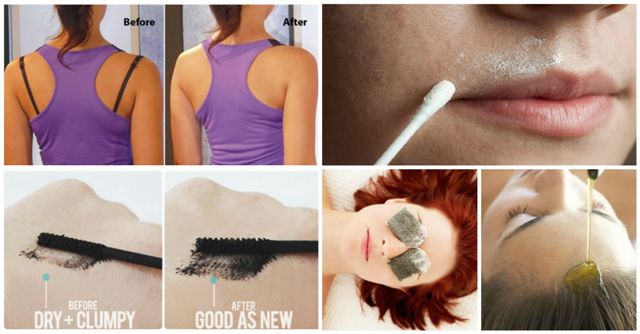 Source: allforfashiondesign.com
blue hair blue eye | hair | Pinterest
Source: www.pinterest.com
2018 Wedding Trends Fashion and Hair | Blog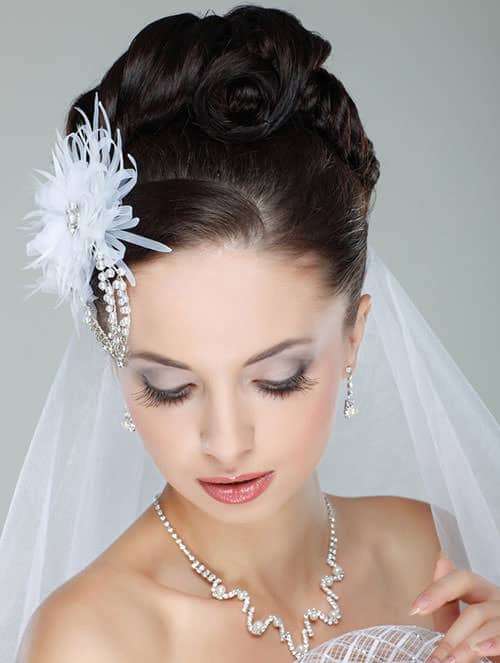 Source: frontrangeeventrental.com
Makeup Tips & Tutorials : So are you wondering what can …
Source: womenw.net
Best 20+ Norwex Face Cloth ideas on Pinterest
Source: www.pinterest.com
I Capture Colorful Moments Of My Kids Spending Idyllic …
Source: www.boredpanda.com
Looks Good from the Back: Adrien: Favorite Beauty …
Source: www.looksgoodfromtheback.com
20 Amazing DIY Hair Accessories that are Totally Cool for …
Source: www.stylemotivation.com
20 Basic Beauty Tips you May not Know
Source: www.slideshare.net